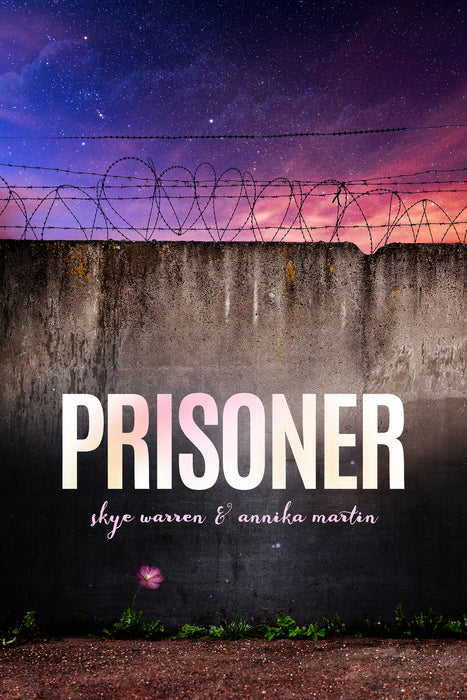 Special Edition of PRISONER (for North Iowa Book Bash attendees ONLY)
Original price
$ 15.00
-
Original price
$ 15.00
Are you attending the North Iowa Book Bash 2023?
Then you can pre-order special edition paperback of the dark romance novel PRISONER by Skye Warren and Annika Martin!
These orders MUST be picked up at the signing event before the last hour of signing. There is no shipping option for these books.
Currently the plan is for both Skye Warren and Annika Martin to attend. You can pick up your pre order from Skye Warren's table and visit Annika Martin's table separately to have it double-signed. In the event that only one author attends the signing, only that author will sign. If neither author attend the signing the order will be refunded.
This is the ONLY way to purchase this special edition!
He seethes with raw power the first time I see him--pure menace and rippling muscles in shackles. He's dangerous. He's wild. He's the most beautiful thing I've ever seen.
You can order the regular cover from the following places...
Amazon: http://amzn.to/2BWEvaT
Amazon INTL: https://bit.ly/3dmdxiR
iBooks: http://apple.co/2Cy7B0A
Barnes & Noble: http://bit.ly/2oD8FxV
Kobo: http://bit.ly/2AT1Fi1
Google: http://bit.ly/2oHUQOI
"Sexy, dark, and thrilling. I loved every second of it!" ~ New York Times bestselling author Katie Reus