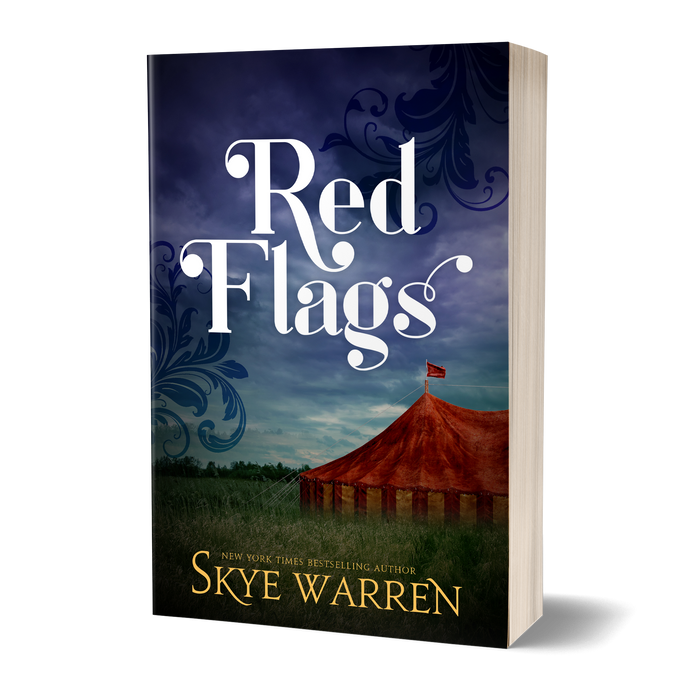 Red Flags - Paperback Edition
Original price
$ 14.99
-
Original price
$ 14.99
"You're part of the circus now, which means you belong to me. You're mine."
Logan Whitmere, the handsome owner of Cirque des Miroirs, is full of red flags. Secretive. Commanding. Dangerous.
I know better than to trust him, but I'm desperate for a way out of my small town.
He offers me a job as the fortune teller. 
What does Logan know that he isn't telling me? He seems to want to protect me...from the performers. From himself. I fall for his possession. I'm afraid of his obsession.
There are secrets even the crystal ball won't reveal.
When the truth is unveiled, I'm forced to confront my dark past.
"Red Flags is completely captivating. There's nothing I love more than a possessive hero and Logan Whitmere delivers. He has so many red flags I can't even count them all and I'm obsessed." - Ivy Smoak, Amazon bestselling author
"This story has everything—intrigue, allure, lust—and in the most perfect setting, the circus. Logan and Sienna's chemistry sizzles from the moment they meet, and I want more, please!" - Willow Aster, USA Today Bestselling Author
BONUS: For a limited time you will get a beautiful gold embossed admissions ticket to Cirque des Miroirs to display on your bookshelf or use as a bookmark.